While this year feels much different from ones in the past, it is still a great time to plan ahead and get the technology that you'll need for the road ahead.
And if you need Microsoft products, we've got you covered. We have a wide range of Microsoft products and service offerings for nonprofits, all available at special savings to 501(c)(3) organizations and libraries. (Note that libraries are not eligible for discounted and cloud offers.)
Below you'll find a collection of TechSoup's Microsoft offerings, from cloud solutions to traditional desktop apps to services and support.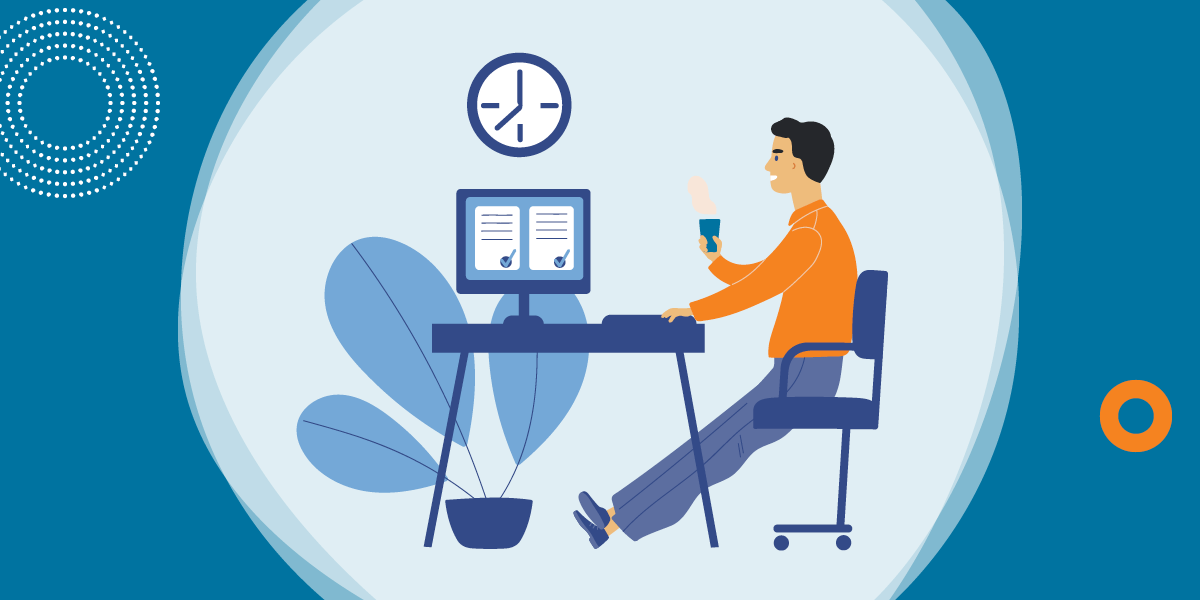 Microsoft 365
The technology world is shifting toward cloud-based applications and services. With that in mind, we recommend that nonprofits, if possible, begin to shift to cloud solutions. See how TechSoup can make that easier.
We strongly suggest that nonprofits opt for Microsoft 365 Business Premium cloud solution, which gives you the best of Office 2019 and Windows 10, plus much more. Best of all? Your first 10 licenses are free.
You can increase collaboration at your organization with Teams and benefit from online storage and document sharing capabilities provided by tools like OneDrive and SharePoint. Cloud-based email with Outlook is a major plus for a remote workforce, and licenses also include work management tools of Power Apps, Power Automate, Planner, and To Do.
The Microsoft 365 Business Premium plans come with upgrade rights to Windows 10 and the latest Office applications, and you receive updates for as long as you subscribe. Microsoft 365 Business Premium includes both cloud and desktop versions of Office applications, including Word, Excel, PowerPoint, and Outlook.
Costs for Microsoft 365 Business Premium are $0 for the first 10 licenses and $5 per user per month for additional licenses. Annual payment options are also available. There are many other donated and discounted Microsoft Cloud licenses that may work for you. You can read more about that here (PDF).
Desktop Productivity Applications
Although the world is moving to the cloud overall, we also understand that many organizations still need traditional desktop programs. Below are some of the most popular donated and discounted Microsoft products that we offer.
Microsoft Office 2019 Standard Edition
Microsoft's venerable productivity suite is a popular choice among nonprofits, and it isn't hard to see why. Office Standard includes the core Office apps — Word, Excel, PowerPoint, Outlook, Publisher, and OneNote — and is a good option for most users. We offer the Mac version of Office — which includes the above apps minus Publisher — as well.
Office Standard and Office for Mac are both available for a $39 admin fee. We also offer Microsoft Access for a $14 admin fee. Request up to 50 licenses for each of these items within a two-year period. You can also request licenses through our discount program for Microsoft Office for $167 per license.
Windows 10 Upgrade
Microsoft ended support for Windows 7 back in January, which means no more bug fixes or security updates for this venerable if outdated version of Windows. So if you're still running Windows 7, you really should upgrade to Windows 10.
Through TechSoup, you can request up to 50 Windows 10 upgrade licenses for an admin fee of $20 each. Request additional Windows 10 licenses for as little as $87.
Microsoft Visio Standard
Are you a visual thinker? Microsoft Visio Standard is for you. Use it to create diagrams, flowcharts, office layouts, org charts, and more. Request up to 50 licenses for a $26 per-license admin fee.
Microsoft Project
With Microsoft Project, you can get a better sense of the steps needed to complete a project so you can keep your team on track. Use it to schedule tasks, track progress, share project information, and more. Request up to 50 licenses for a $58 per-license admin fee.
Microsoft Server and Enterprise Products
In addition to productivity software and desktop operating systems, TechSoup also offers discounted and donated on-premises solutions for servers and enterprise-grade applications.
SQL Server Standard Edition
If you host your own SQL-based database apps and need to expand your capacity, we've got you. We offer CAL licensing options for Microsoft SQL Server Standard Edition with admin fees starting from $81 per license, with a limit of five donated licenses per nonprofit.
SQL Server Standard Edition includes core features such as SQL Server Management Studio, online transaction processing, SQL data tools, and more. If you need more than five licenses, TechSoup also offers different licensing options for your products through our discount program.
Standalone SQL Server Standard Edition licenses are available from $350. An SQL Server Standard Edition license plus Software Assurance bundle is available for $525. You can also request Software Assurance on its own for $175.
Windows Server
Of course, if you need additional Windows Server licenses, we can help you with that, too. We offer various Windows Server options, including Windows Server Standard, Windows Server Essentials, and Windows Server Datacenter. If you need additional licenses or software assurance to cover your current license, you can find them in our discount program.
Windows Remote Desktop Services
Windows Remote Desktop Services is a software package that allows your staff to remotely access computers and applications. It's useful if your staff needs to access an app that lives on a computer in the office, but they're currently working from home.
The User CAL licenses are our most popular options, but we also have device CALs, with or without Microsoft Software Assurance. Visit our Windows Server page and scroll toward the bottom to view all Remote Desktop Services options.
Microsoft Exchange Server
Microsoft Exchange Server has the tools you need to host your own email, calendaring, and contact management setup, using the Microsoft Exchange standard. We offer license options for both the Standard and Enterprise editions.
Microsoft Training and Services for Your Nonprofit
In addition to the products themselves, TechSoup offers an array of related services and training options.
Microsoft Digital Skills Center
Part of TechSoup Courses, The Microsoft Digital Skills Center features an array of courses to help you get the most out of the Microsoft products and services that you use every day. 
We have courses to help you understand the basics of popular desktop and cloud-based Microsoft applications, including Excel, Teams, and our popular Office 365 Bootcamp, as well as more advanced training. The majority of courses are free, and both staff and volunteers can take them! Create a free TechSoup Courses account and get started today.
VISIT THE DIGITAL SKILLS CENTER
Microsoft Support Services for Nonprofits
TechSoup offers a number of services to help you set up and implement solutions from Microsoft. For example, we offer Office 2019 Installation Support designed for nonprofits. We also provide support services for cloud solutions, including
Email and data migration services to help you move to the cloud
Office 365 administrator support
You can learn more about all these services and click through to fill out an intake form to get the process started at our Microsoft Support Services for Nonprofits page.
Much More Is Waiting for You
Of course, these are just a few of the Microsoft products that we offer to nonprofits. Browse our full catalog to view additional products and licensing options.
This article was originally written by Nick Mediati and posted at www.techsoup.org